The Zapcat racing series came to our local beach in Boscombe, Dorset this week-end so I had the chance to give the 75-300 + EM-5 a work-out (the last time I shot this was with a canon 50D and 400mm f5.6L from memory).
Once again, despite shooting into the bright sky (and very rarely a bit of sun) and all the spray flying about it behaved impeccably and got me one of those rare moment of split section action
Shot in SAF mode, with Aperture priority to control the variable lighting (from +0.3 - +2ev exposure compensation) and ISO 400 to keep the speed up it took ony a fraction of a second between spotting what was going to happen and it happening, real shooting from the hip stuff!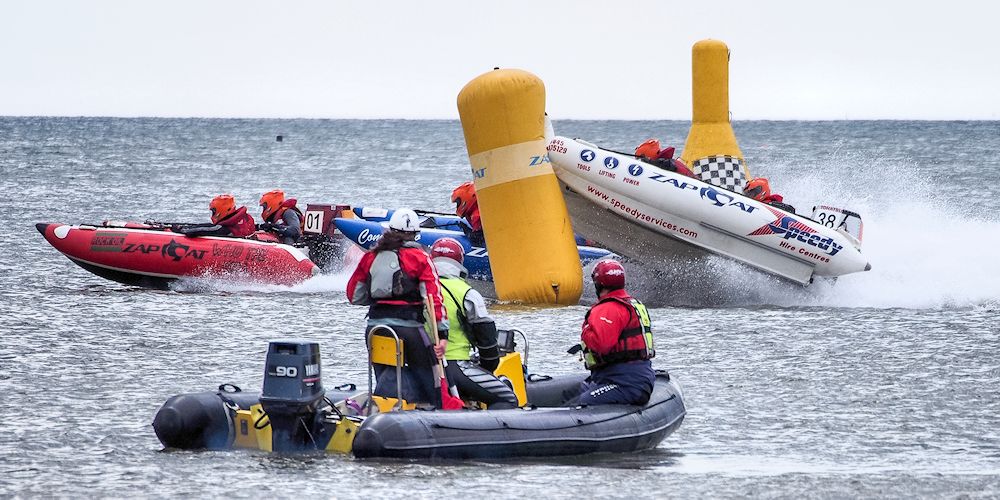 It managed just as well when they were flying flat out toward me (when I crop right down on these facing shots I can see the eyes of the co-pilot rivetted on the water in front of them, some looking terrified!
)