This is my ace fisherman....caught him just about to nab a fish.
This is his fave branch - about 75 foot away and 15 foot high.
How he manages to get through the tangle of branches I don't know.
He has yet to miss a fish.
I am still trying to find the little seed heads and remove them.I have to wait for him to turn up - go about his routine and go off to somewhere else before I can safely investigate.
F 6.3,
1/400,
iso 200.
400mm and -2 ex comp.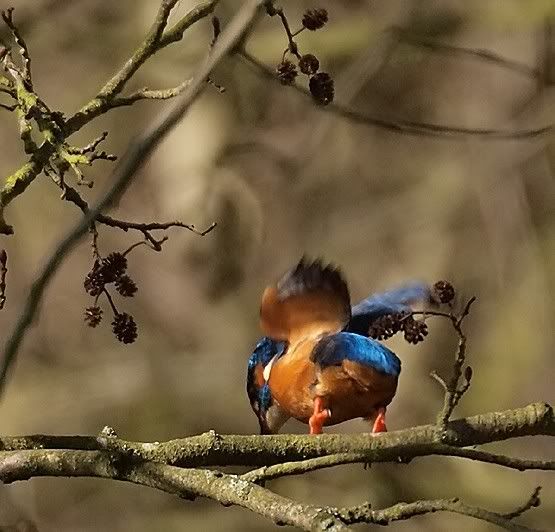 p.s. had to load from photobucket as it would not go into my gallery...exceeds file limit ...it does not!!
__________________
Keith
http://www.flickr.com/photos/68459774@N05
E500,E510 now dead,E520 (now retired),E600 and Grip,14-42,14-45,2x40-150,Sigmas 105 and 135-400 Now Dead..ex 25. Manfrotto 190. Plus lots of OM stuff.
Now also 4 items from the dark side...........