I took a few shots today at LCE in Leamington with the E-M1x. I was keen to try out the new hand held hi-res (HHHR). It really does work. I took a few shots inside the shop where the lighting was pretty poor. The following shot was at ISO 1000, 1/160s and f4: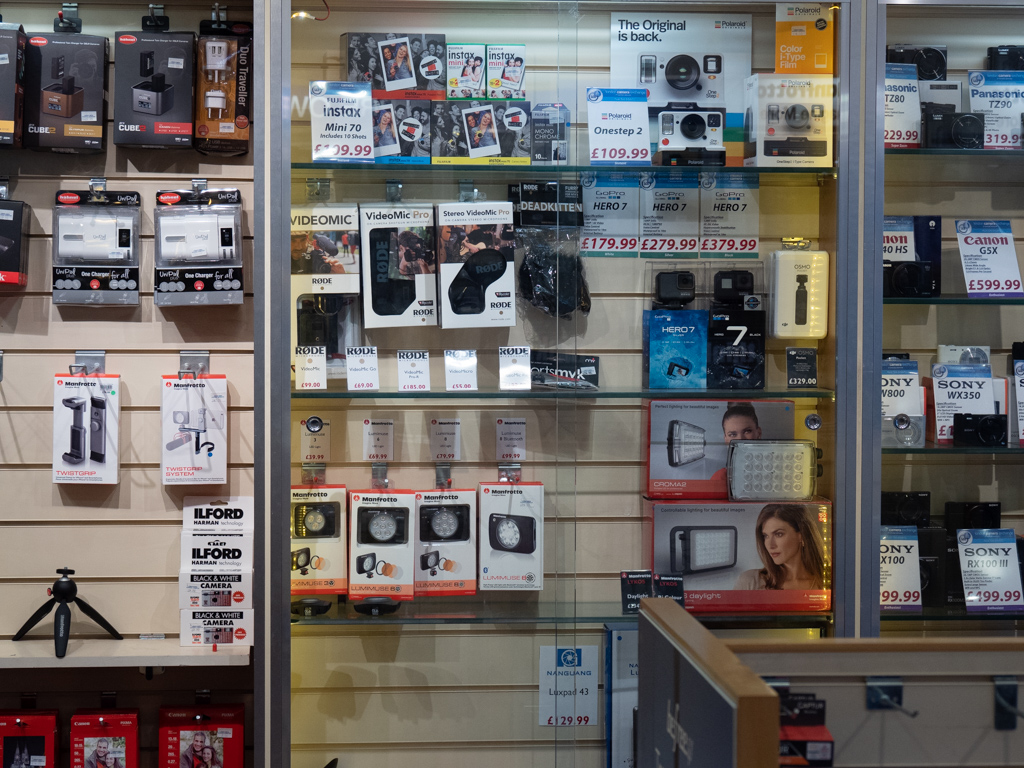 And here are three crops from a part of the image. First is the hi-res JPG (oversharpened by the camera IMHO), second is the hi-res raw, third is the lo-res raw:
SOOC JPEG HiRes: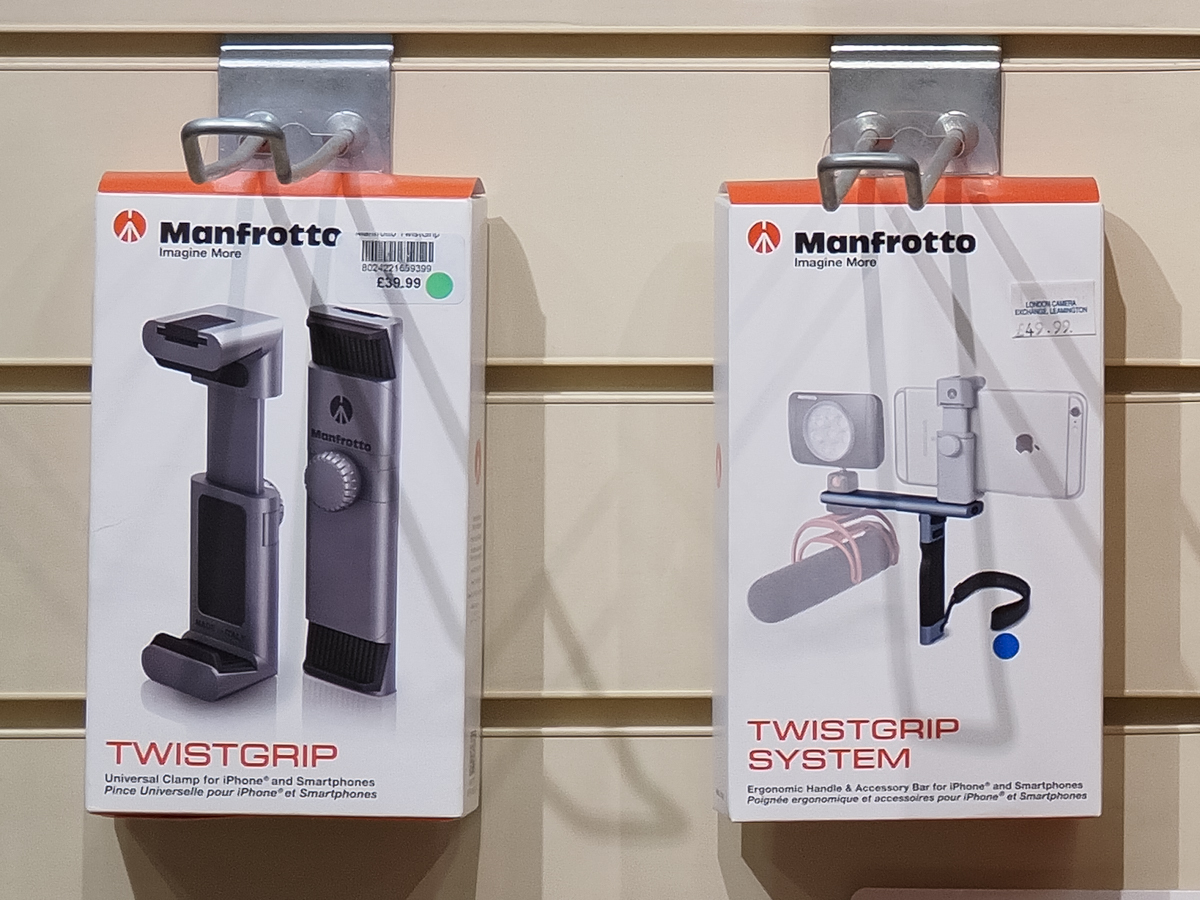 Hi Res raw. Sharpened to taste in LR: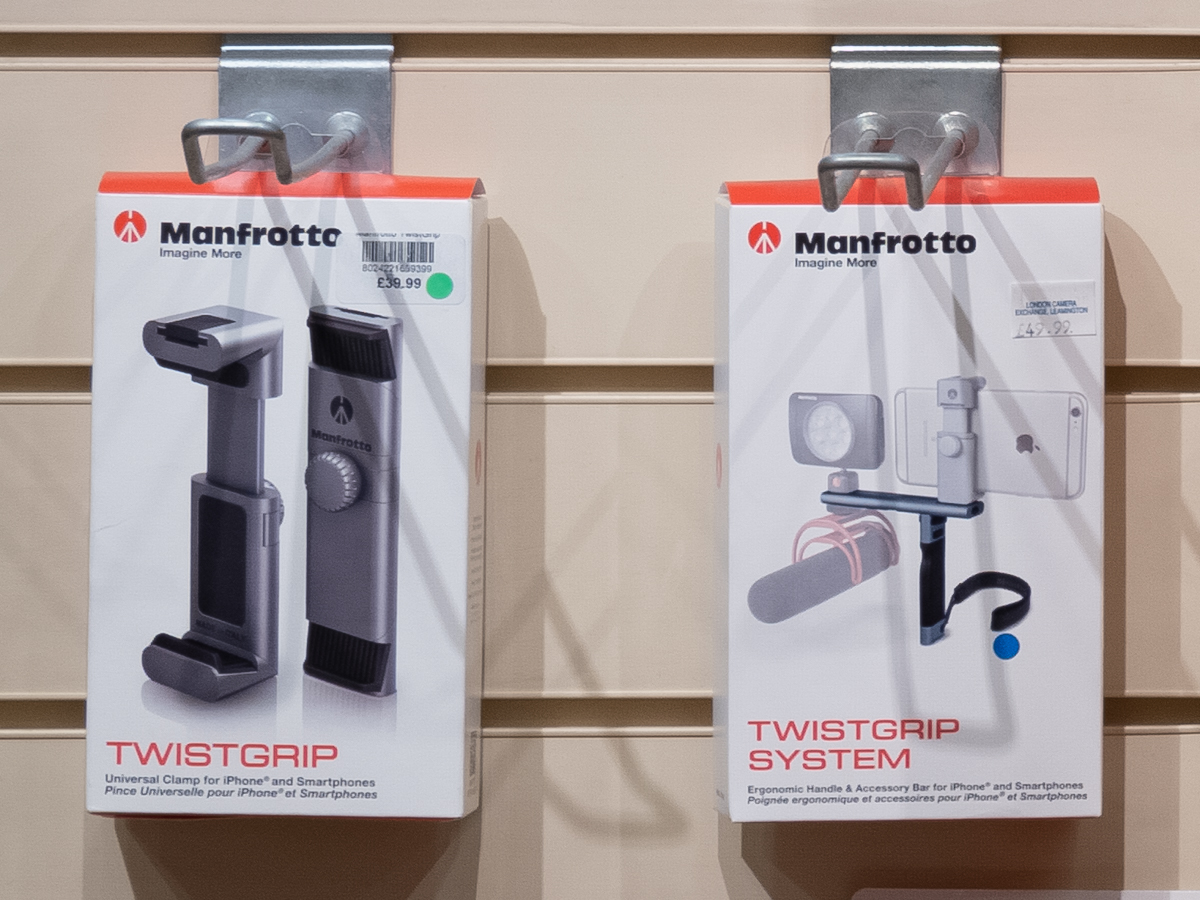 Lo Res raw. My default sharpening: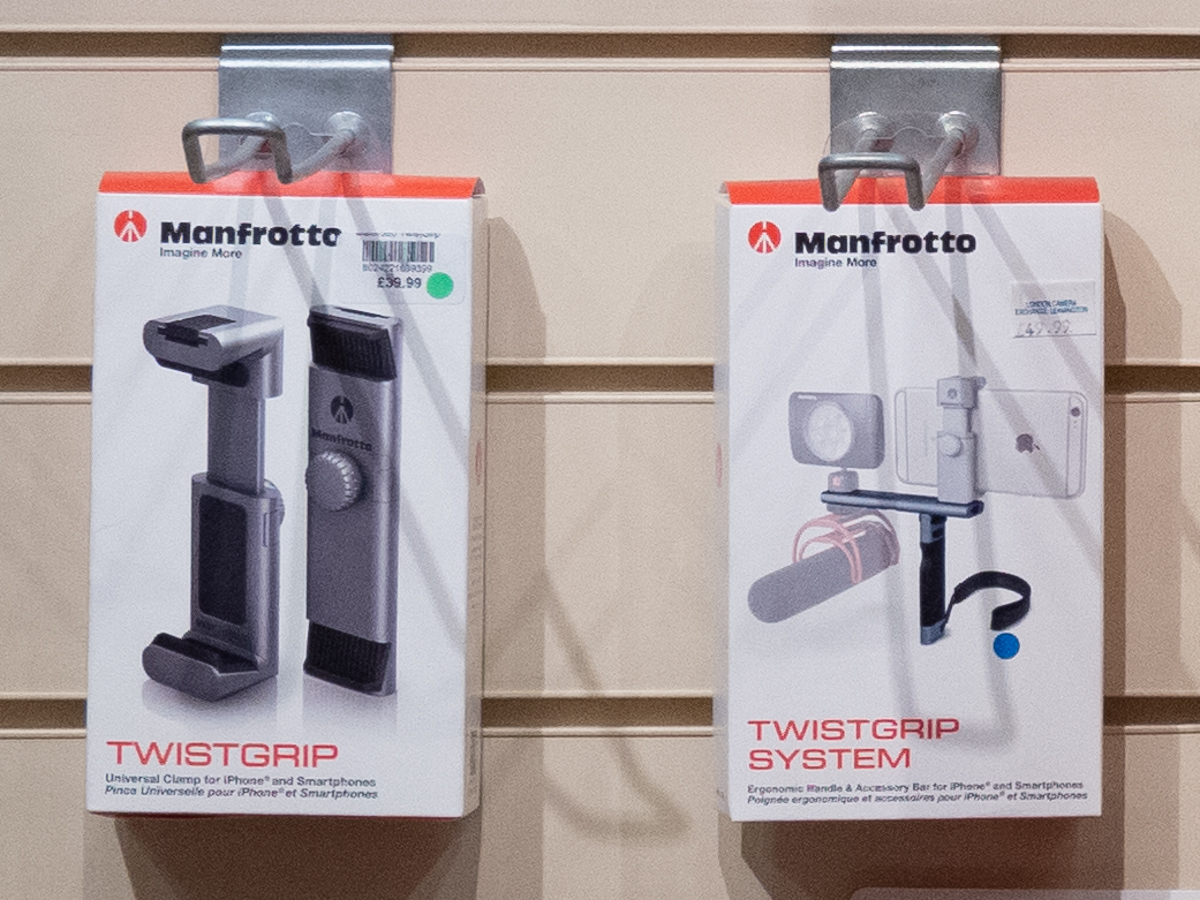 So, a few observations:
- Hi res image is not only higher res, but it's got a lot less noise
- Raw file needs more sharpening to get it to look good (at least in LR)
- SOOC JPEG is horribly oversharpened
I took a few shots of people in the shop too and it worked pretty well too. Definitely usable for posed portraits. This is HHHR of a customer standing at the counter. 1/50s ISO 1000 :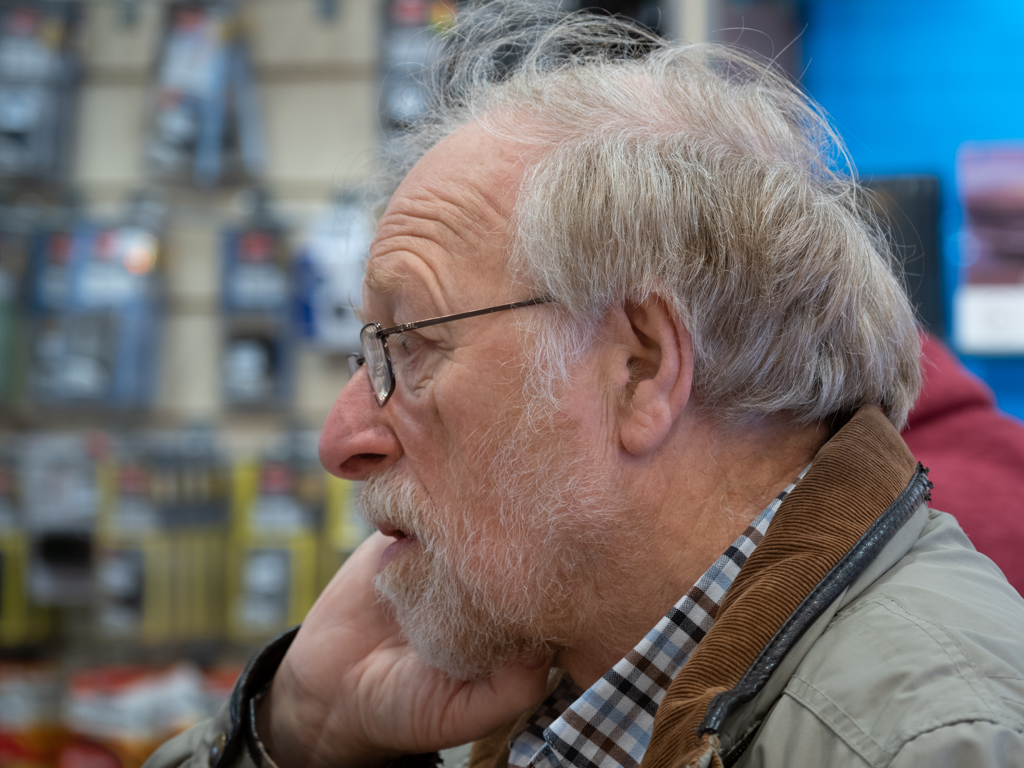 I don't think it's necessary or desirable for portraits though, but for landscapes - this is a fantastic feature. I'm really hoping it makes it into the E-M5iii.